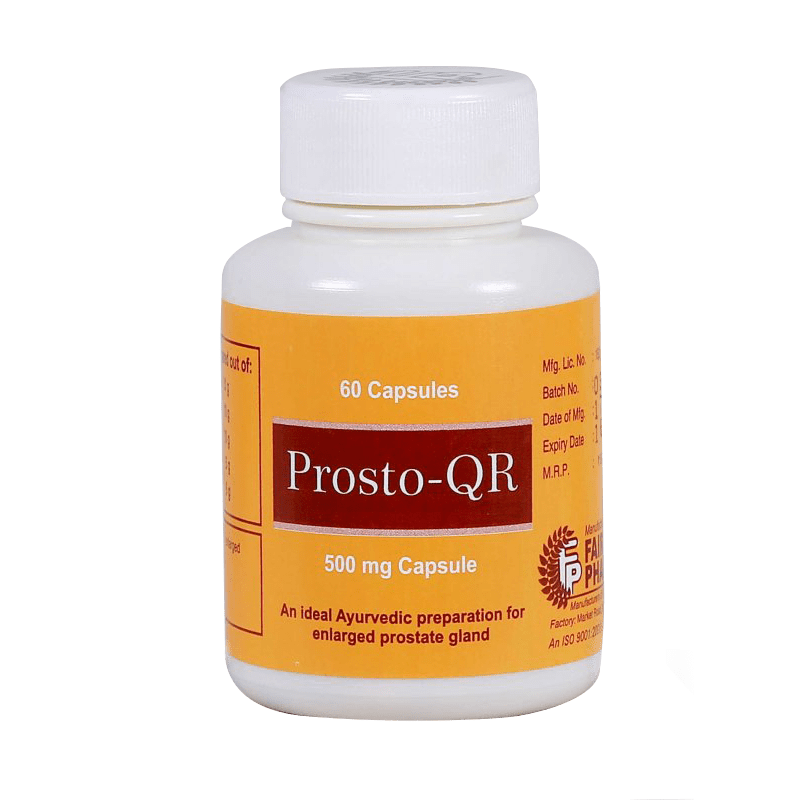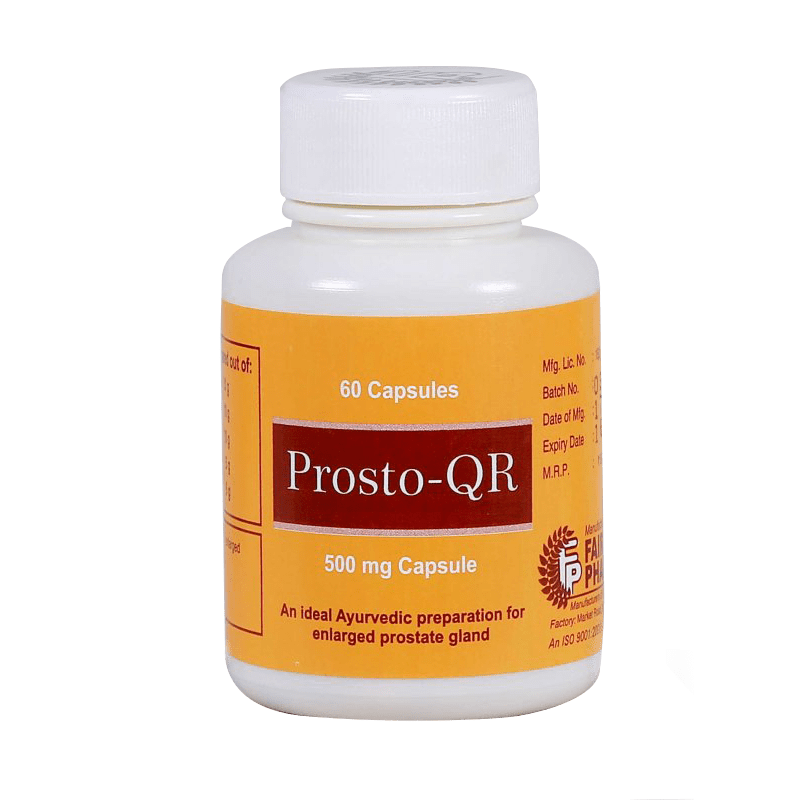 Prosto QR Capsule
---
Product Code: FP4
Complete care for the Prostate Gland.
For prostate enlargement and inflammation.
This medicine saves you from painful surgery.
1 bottle: 60 capsules.
Dosage :2 - 0 – 2 (2 capsules – 3 times daily).
Treatment: 6 bottles for 100 days
---
Prostate gland enlargement or inflammation is a common disorder for older men.
Inability to hold urine and increase in frequency of urination (especially at night), burning sensation are the main symptoms.
Prosto-QR capsules improve this uncomfortable condition, without any side effects, and the patient can avoid surgery.
An ultrasound scan can give you the correct picture of the improvement after medication.
Prostate cancer patients can use Prosto QR capsules for better improvement without any side effect.
1 review for Prosto QR Capsule
Add a review
---