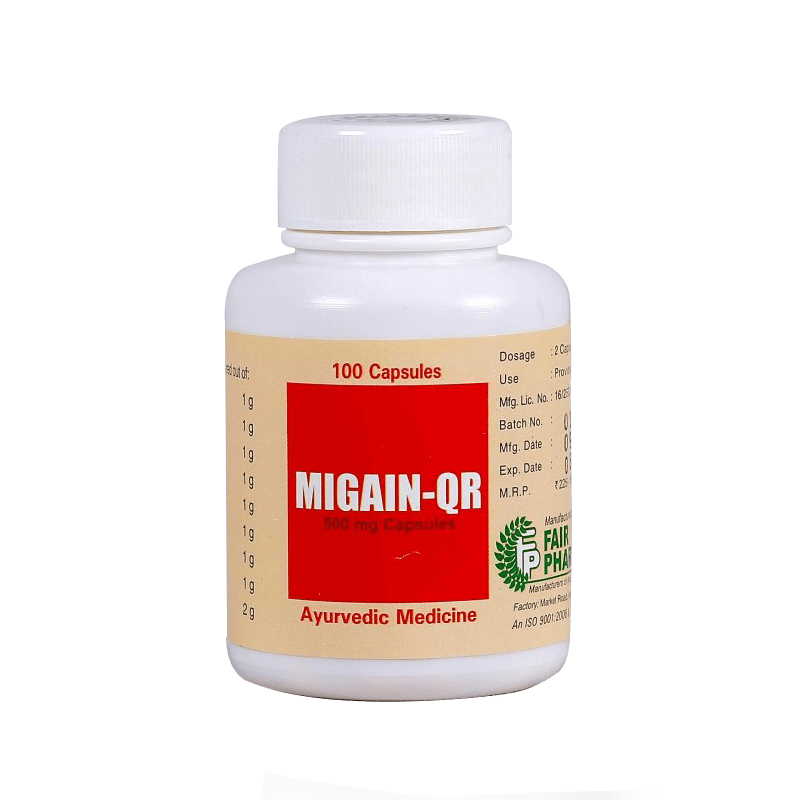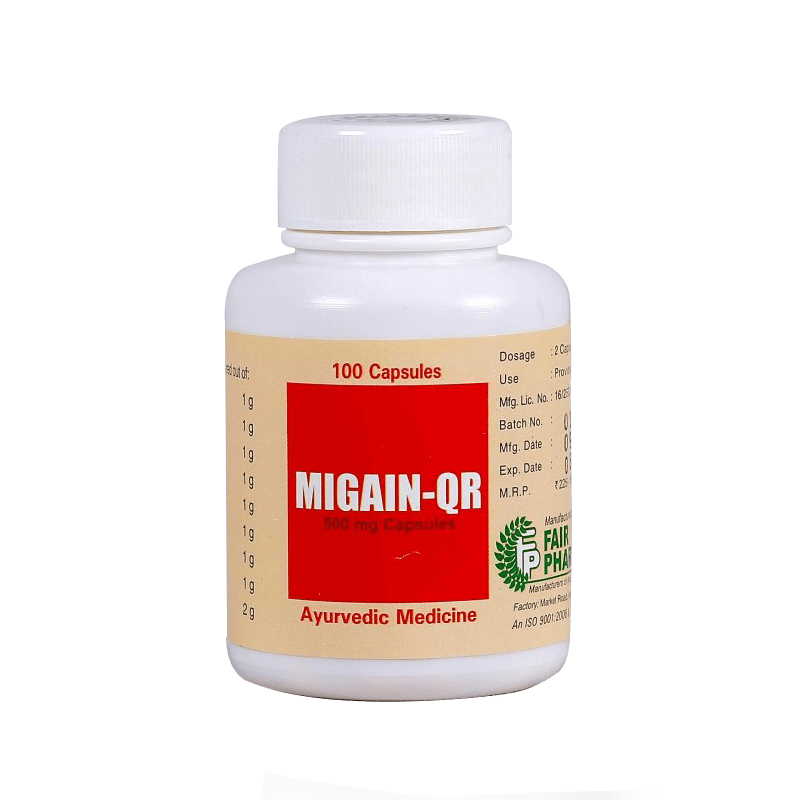 Migain - QR Capsules
---
Product Code: FP8
A permanent relief from Migraine.
Dosage: 2-2-2 (2 capsules 3 times daily) with food
1 Bottle: 100 capsules
Treatment: 100 days
The world never thought that there could be a permanent treatment effective for Migraine. Migain – QR capsules from Fair Pharma is the most effective medicine for Migraine.
Duration of treatment – 100 days (6 bottles capsules, each bottle contains 100 caps)
The results are known in 4 weeks. The intensity reduces and the intervals between the headache increases. Slowly it tapers off completely within the prescribed period.
Chronic headaches of 30 years and more can be treated effectively.
---
Let Headaches not bother you anymore
A migraine is defined as a familial disorder characterized by recurrent attacks of headaches widely variable in intensity, frequency, and duration. The signs and symptoms are as follows- usually unilateral, of pulsating quality, moderate to severe in intensity, lasting for 4-72 hours, aggravated by routine physical activity. It is usually associated with nausea, photophobia, and phonophobia.
Fair Pharma offers the best combination of herbal remedies available in the medicine Migain-QR which is effective for Migraine. In Ayurveda, migraine headaches are largely considered an imbalance in the Pitta dosha, which combines the elements of fire and water. Other than Migraines, Migain-QR is also effective against chronic headaches. Migain-QR capsule is also the best Ayurvedic Medicine for Sinus Induced headaches.
Chronic headaches of 30 years and more can be treated effectively.
1 review for Migain - QR Capsules
Add a review
---