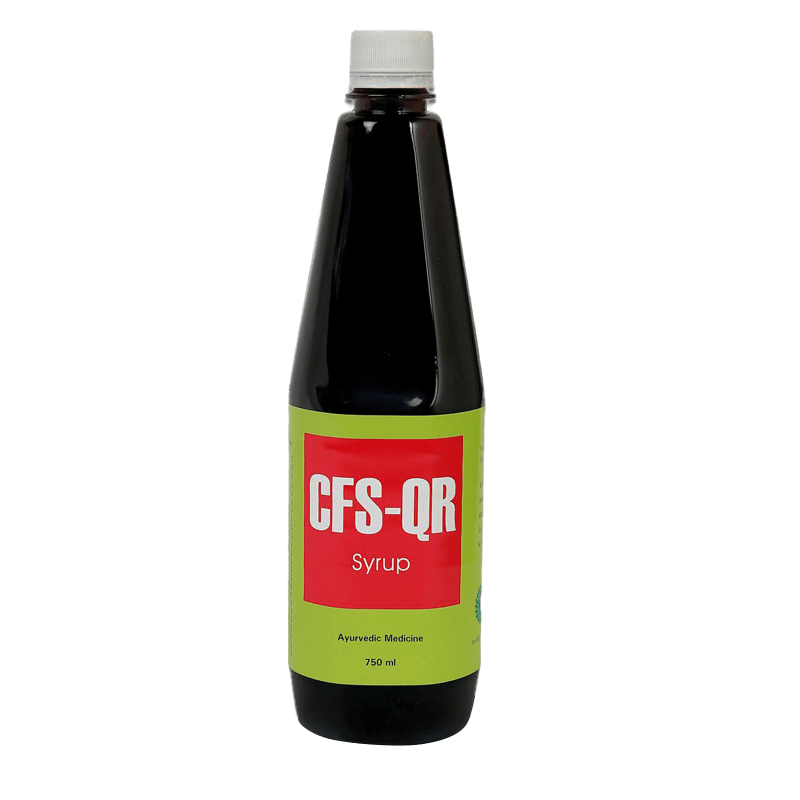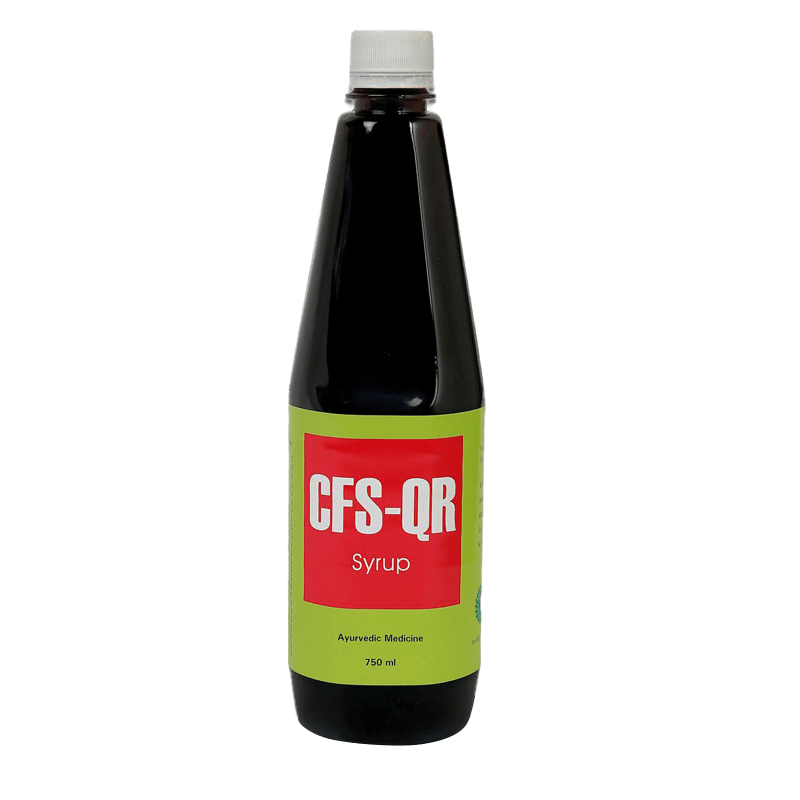 CFS-QR Syrup
---
Product Code: FP11
CFS- QR Syrup: Anti-Viral, Immuno-Regulative, Anti-Allergic, Anti-inflammatory, Anti-bacterial, Nerve Tonic, Analgesic and Detoxifying
Dossage :Syrup: 15ml 4 times daily.
1 Bottle: 750 ml
---
Treatment: 100 days
CFS-QR destroys the virus in the body.

Highly effective in

Immune deficiency and killer viral diseases.

Very effective for

chikungunya, Bird flu, Dengue fever, Rat fever.

Post-Covid symptoms can be totally nullified.

Cancer - Different types of cancers.
Correcting Blood Counts (Hemoglobin level, neutrophil-Lymphocyte ratio, WBC, RBC, Platelets).
Numbness of limbs due to Nicotine reactions

.

Alzheimer's disease, Parkinsonism, Depression.

Autism, Mental Retardation (Down's Syndrome)

Chronic diseases like

Syphilis, Leprosy.

Chronic infections like

Sinusitis, Urinary tract infections, Pancreatitis

.
Test reports and Ultrasound scan results before and after our 100 days medication can show improved results.
CFS - QR syrup is a pure herbal medicine without any side effects.
CFS – QR from Fair Pharma is useful for kidney diseases, correcting thyroid functions like hyper/hypothyroidism, Hepato-Splenomegaly, and Irritable Bowel Syndrome.
CFS-QR is very effective in different types of cancers. All chronic cancer patients will not be able to consume food. A patient who takes this medicine consumes food within a day, which is proof enough of the medicine's effectiveness. CFS-QR improves the immune system thereafter. We recommend this medicine for cancer for 200 days (15ml. 4 times daily – 16 bottles).
1 review for CFS-QR Syrup
Add a review
---