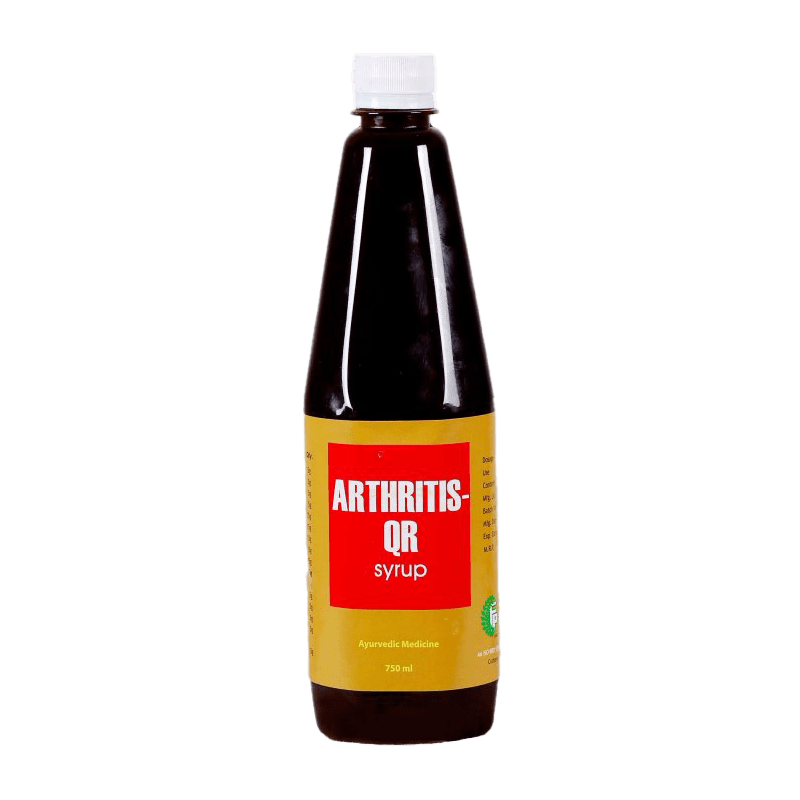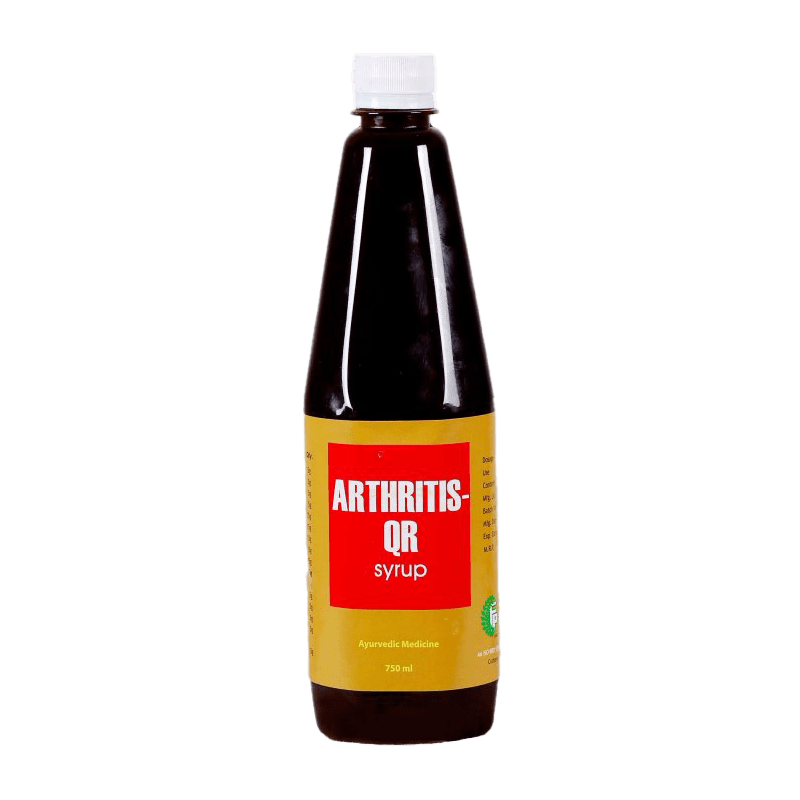 Arthritis QR Syrup
---
Product Code: FP9
Highly effective for Auto-immune diseases. Let Rheumatoid Arthritis trouble you no more. For Auto immune related diseases like SLE, Psoriasis, Psoriatic Arthritis, Multiple Myeloma, and Multiple Sclerosis. Also good for Cardiac related diseases like Rheumatic fever and Heart-valve disease. Arthritis-QR syrup improves efficiency of cardiac muscles in heart patients.
Arthritis- QR Syrup: Dosage (20 ml – 3 times daily).
Treatment: Arthritis- QR Syrup 16 bottle or 200 days.
For better results use this ayurvedic medicine for a minimum period of 3 months.
---
Looking for a safe way to relieve your arthritis symptoms? Look no further. Here is the Ayurvedic Medicine for Arthritis pain, swelling, and inflammation. Ayurvedic treatment for arthritis pain is based on restoring the vata dosha. Fair Pharma offers the best Ayurvedic Treatment in Kerala. Ayurvedic Treatment for arthritis, Get more information about home remedies for arthritis that can support your health and help ease your pain and arthritis symptoms. Arthritis – QR syrup from Fair Pharma is a natural and safe remedy with no side effects.
Ayurvedic Medicine for Rheumatoid Arthritis
Recommended for Rheumatoid Arthritis patients (100% No Side Effects)
Arthritis is the swelling and tenderness of one or more of your joints. The main symptoms of arthritis are joint pain and stiffness, which typically worsen with age. The most common types of arthritis are osteoarthritis and rheumatoid arthritis.
Rheumatoid arthritis is a disease in which the immune system attacks the joints, beginning with the lining of joints. It also affects the heart as Rheumatic heart fever which is greatly reduced with just one bottle of Arthritis-QR syrup.
In SLE – Systemic Lupus erythematosus, the test reports show improvement and symptoms reverse very fast after taking a bottle of this medicine. Very good results are guaranteed with Arthritis-QR syrup. SLE even turns negative in most cases.
Valvular disease or heart valve disease is when there is damage to any of the valves. With heart valve disease, the heart needs to work harder and may not pump enough oxygen-rich blood to the body. In some cases, blood pooling in the chambers of the heart has a greater tendency to clot, increasing the risk of stroke or pulmonary embolism.
Arthritis-QR syrup can help treat heart valve disease and also help with the associated complications from it. Echocardiogram after complete treatment with this medicine will show much improvement or recovery.
For better results use this ayurvedic medicine for a minimum period of 3 months.
1 review for Arthritis QR Syrup
Add a review
---